Rates
We inform you that our edition pages enable you to highlight any significant anticipated or past event of your company, and also to talk about new developments; invite the target audience to meet at the stand of upcoming specialized exhibition and to congratulate any mining industry specialists on their professional holidays. Against your order, the editorial staff can produce and circulate a special issue of Journal dedicated to the company anniversary and any other important event. Such materials will be published on a concessional basis.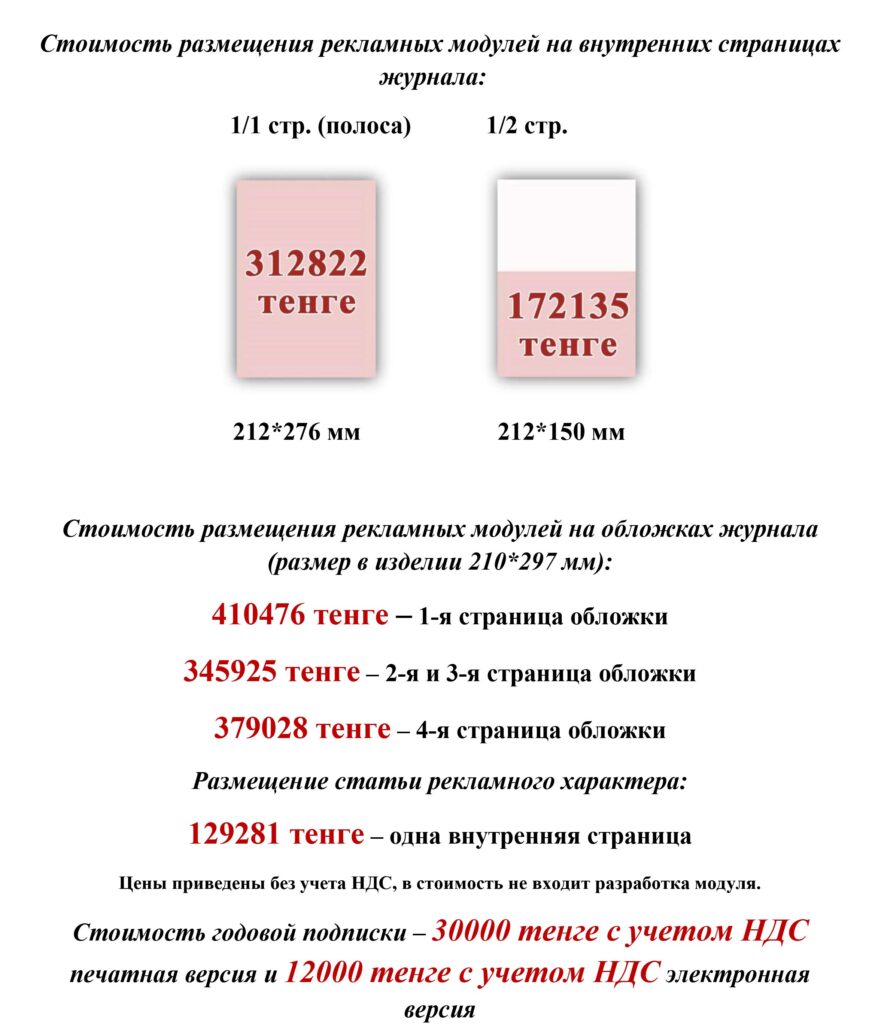 We have a flexible discount system, and the discount rates will be calculated individually and will depend on the volume and number of published materials.
We look forward to cooperation!